Even though major carriers AT&T and Verizon scaled back their 5G rollout scheduled for yesterday, some flights were cancelled or rerouted anyways due to the concerns that 5G could cause airline equipment to malfunction.
AT&T and Verizon turned on sections of their C-band 5G networks across the US on Wednesday but have agreed to hold off on enabling it directly near airports for now. However, concerns still arouse that interference could occur for aircraft that use the same C-band frequency for their radar altimeters which they use in low visibility conditions.
It's estimated that 62% of our current airport fleet have altimeters equipped that will not be affected by the 5G rollout. Severe flight delays are still occurring across the country and also for international inbound flights, and there delays are compounded by the effects the Omnicron COVID variant has had on flights.
The C-band 5G rollout has been delayed several times as carriers tried to negotiate with the Federal Aviation Administration (FAA) over their concerns. AT&T and Verizon have also agreed to run their towers at low voltages near airports initially so adjustments can be made to aircraft altimeters.
C-band 5G will change data availability for mobile devices dramatically. It's better equipped to handle bandwidth traffic at much higher speeds. It can be 10 times as fast as 4G in some scenarios and could make faster internet availability possible for those in rural areas.
This band of 5G (also known as the "goldilocks band") also performs better across longer distances than previous iterations. Verizon and AT&T has had a "low band" 5G option that covered large distances but only at the same speeds as 4G, or it could cover a very small area at the desired 5G speeds. The C-band variation of 5G can maintain it's faster speeds across distances and through buildings.
As our society continues to become more decentralized, 5G will enable more users faster access to the web on their devices no matter where they're logging in from. It's not surprising AT&T and Verizon bid $81 billion dollars for access to the C-band spectrum when it came up for auction.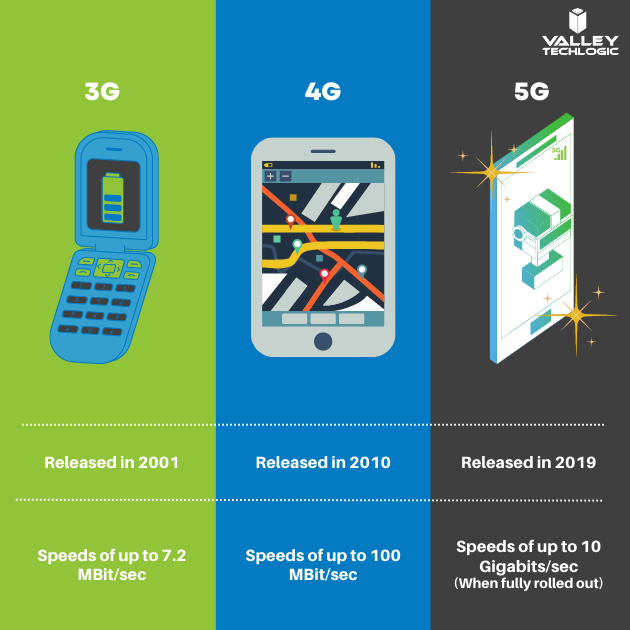 It's not available to everyone at the moment though, Wednesdays rollout occurred in several major metropolitan cities. You also need a 5G capable device to access the 5G network, to see if you're currently using the upgraded 5G look for a 5G+ or 5GuW symbol on your phone.
How can the US fix concerns surrounding the 5G C-band and aircraft interference? France has successfully rolled out 5G without causing issues for airlines, they've ensured that 5G towers were tilted away from flight paths, they also use a slightly slower C-band spectrum to ensure aircraft safety.
The current plan is for 5G to operate on the 3.7 and 3.98 GHz while flight radar typically operates on 4.2 to 4.4 GHz frequency band – leaving only a very small buffer. In Europe, 5G operates on the 3.4 to 3.8 GHz frequency band which still allows for vastly increased speeds over 4G but a much larger buffer against the aircraft radar frequency.
Many of our customers currently take advantage of mobile data plans for their remote offices or while on the go. If you would like assistance navigating internet options for your business, Valley Techlogic can help.  Schedule a quick consultation with us today to learn more.
Looking for more to read? We suggest these other articles from our site.
This article was powered by Valley TechLogic, IT service provider in Atwater, CA. You can find more information at https://www.valleytechlogic.com/ or on Facebook at https://www.facebook.com/valleytechlogic/ . Follow us on Twitter at https://twitter.com/valleytechlogic.