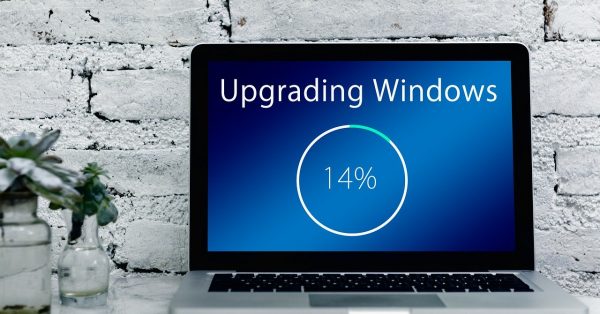 January 14th, 2020 looms ever closer and you may be scrambling for a solution to one problem: Does it make sense to upgrade your existing machine or purchase a new one?
I can't say for certain which one is the better option for you or your business, but one thing is for certain, remaining on Windows 7 after support ends is a dangerously ill-advised idea.
Windows 10 released July 29, 2015, so chances are if your machine is still running Windows 7 it's older than the 3 years I personally recommend a machine be replaced by. We know this is not always feasible so here are the minimum specs we recommend for an upgrade to Windows 10:
In my experience your machine will need at least 8 GBs of ram to run Windows 10 relatively smoothly, but ideally it will have at least 16 GBs at this point in time so it has enough power to run the operating system and all the processes you may use day to day.
Something else to consider is whether your ram is soldered (very common in laptops), if it is an upgrade will not be possible.
Your CPU is something else to consider when upgrading or buying, here at Valley TechLogic we recommend Intel CPU's and more specifically at least Core i-5 or Core i-7, both will run Windows 10 effectively but Core i-7 will be much more future proof.
A Solid State Drive, many older machines still use highly failure prone mechanical hard drives. A solid state drive will be less prone to hardware failure and it loads much faster. On average solid state drives load 5 to 20 times faster than a mechanical drive.
You may also need to purchase the Windows 10 license, at the present time that will run you $199.99 for a Pro license (what we recommend in a business setting).
There also may be a cost to having these upgrades performed for you if you don't currently have an all encompassing Managed IT Plan in place (learn more here). This cost can really add up if you own a business with more than one outdated machine.
Depending on your situation the costs associated with upgrading an existing machine may not make sense in the long run. Purchasing a new machine is an investment, and when done thoughtfully it will last many years into the future.
It's also possible to transfer your existing computer files from the old machine to the new one - even system settings - making the switch painless.
Here at Valley Techlogic we work with our customers to come up with a solution that makes sense for their business, whether they're upgrading existing computers with new hardware or helping them purchase a new one through our affiliates.
We work to minimize downtime and through our comprehensive Managed IT Department plan upgrading is a covered project. If you're in the Central Valley reach out today to see if we can help you with this end of life event, or any other IT projects you may have coming up.
This article was powered by Valley TechLogic, an IT provider in Atwater, CA. You can visit us on Facebook at https://www.facebook.com/valleytechlogic/ . Follow us on Twitter at http://www.twitter.com/valleytechlogic .